At Cotswold Marquees the manufacturing side of our business has grown considerably. Our principle work is fabricating PVC for marquees. We also make the Trevera linings used for marquee and hall linings.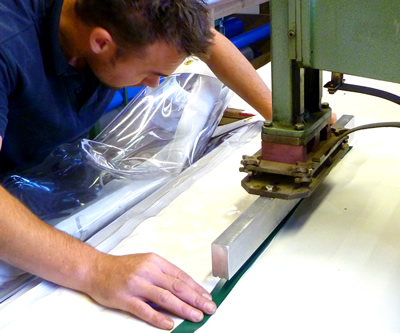 As our expertise in fabrics has developed over the years we have taken on more diverse and bespoke work. For example we have made several canvas roofs for exhibitors at the Chelsea Flower Show, re-covered decorative gypsy caravans and made covers for trailers, boats and cars. We have even made a pit shelter, horse blankets and a cow sling! We definitly have a 'can do' attitude to most projects.
Our busiest time of year is early spring into the summer time so take advantage of our quiet times during the autumn and winter. Please do not hesitate to contact us should you have any queries or just want to have a chat about what we can do for you. We are dedicated to finding the right solution for you.