We would like to say a big thanks to all those who attended our recent Open Day.
Also thank you to Open Day contributors:
Gill Judd - Crockery SupplierAmanda Luther FlowersSarah Dodds - Skymeadows
Also thanks to the Cotswold Marquees Team, especially Margaret Walters who worked hard to get the Open Day marquee ready.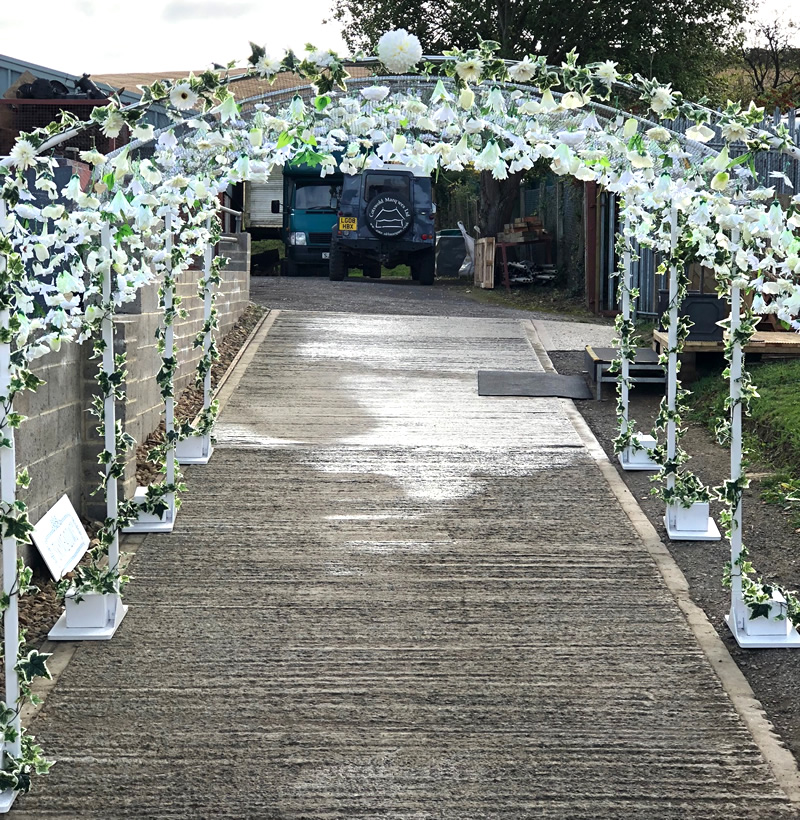 Clearing out some old paper work Barbara found an invoice dated Feb 23rd 1987, it was an invoice for the very first marquee we bought: almost 30 years to the day. In those days it was difficult to find anyone who would sell a marquee but after some searching we eventually found Peter Woods from Nichols and Son in Liverpool who agreed to sell to us. They were sail makers who also made and hired marquees. We bought a 30ft x 15ft canvas marquee complete with all the pegs and poles, the main poles had to be sleeved and split in half so we could fit them in a car!
This year, 2017, we are celebrating 30 years in business, (almost to the day) starting with a small gathering of all the people who helped us at the inception of the business. At that time marquee hire felt like an 'off the wall' idea as marquees were not as common as they are today. Our first storage facility was our garage and our first transport was an old trailer made from a caravan chassis and then towed by the family car! (slightly different from the 14 commercial vehicles we run today).
In the early years everything was done from home, part-time. I cannot now imagine running a business without a mobile phone or a computer but we did! Our overflow storage was two loose horse boxes that Joe, the local farmer rented to us. Later we also rented a small barn from Joe. Dave and Anne, the local vicar and his wife let us put up our first tent in their vicarage garden so we could get some photographs and learn how it went together. A teaching colleague at the time and some friends offered us loans which helped us grow the business, a bit of 'peer to peer lending' before it was a thing. The bank wasn't an option.
A photographer friend took pictures of our marquees when he was working at an event to help us with advertising. In the early days Chris, who was also a teacher, helped erect the marquees in the evenings until we had out first employee, Dave, and who later became our first foreman. Dave's wife Ali took on laundering the table linen. Students and friends were our work force until we could build up our client base and get the business onto a more professional footing.
Over this period of 30 years we have employed so many people, if you are one of them do get in touch via Facebook and share your experience of working with us.
Our year of celebration is not over yet. We hope to spread the net wider and have a bigger get together later in the season so watch this space.
Girls Get Wed Interview
Marquee weddings – just the mention of them makes me smile. For a truly unique and romantic ambience, I think it's hard to beat a marquee wedding, be it at home, if you have the space or at a suitable site, you have the makings of a memorable occasion.
Here we chat to John, owner of Cotswold Marquees Ltd, a well established company, celebrating 30 years in business this year. Whether you are looking for a traditional marquee to give you the quintessential country wedding venue look, with its classic rope and pole design, or a modern frame structure which is fully customisable and offers uninterrupted floor space, the team at Cotswold Marquees are happy to offer their best advice to ensure that the marquee you choose for your big day is just the right fit for you and your wedding celebrations.
Check out one of our Marquees from last year on Whimsical Wonderland Weddings website.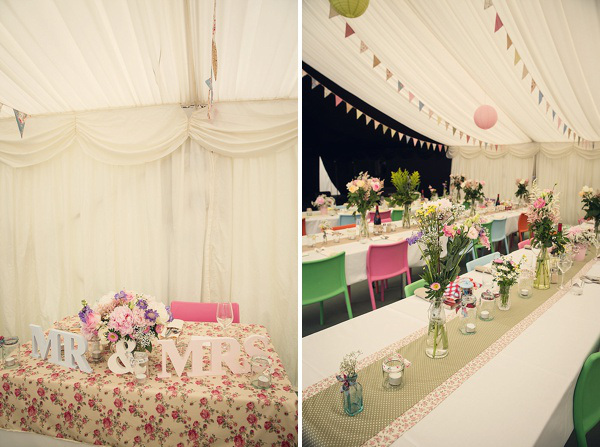 Don't let a slope stop you from having the marquees you want. Our specialist team can provide the perfect solution for your slope!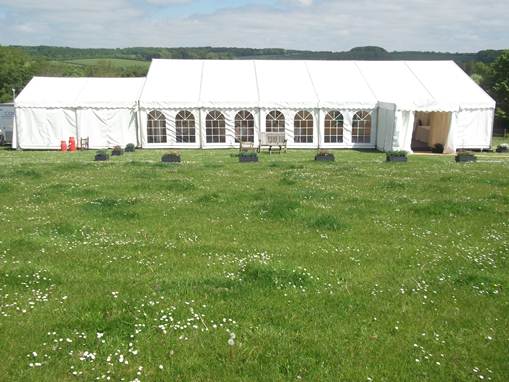 Star cloth is often used over the dance floor at weddingas and parties. The effect is stunning having a ceiling twinkle like stars.
Cotswold Marquees have recently added a new feel to their star cloth using Ivory blackout lining instead of the traitionally used black. This gives the ceiling more continuity during the day of an event and then transforms the marquee ready for the evening celebrations.
Cotswold Marquess has added a new LED Colour Changing Curved Bar to their accessories.
Match the bar to your colour theme, or change it through the night to match the mood.